"The moment I held that stone up to the sun and saw a deep vibrant royal blue colour throughout the sapphire… I knew I was hooked."
That was the confession of Peter Brown after unearthing his first sapphire while out fossicking on the Sapphire Gemfields. The year was 1974 and the then 21 year old had arrived in an old VW Beetle and set up camp along the creek banks west of Rubyvale.
Fast-forward 40 years and we find the same enthusiastic sapphire miner, now regarded throughout the industry as an expert in these exquisite gemstones. Peter and Eileen, together with their sons and partners and long time employee Mary, welcome you to become part of our Sapphire Story.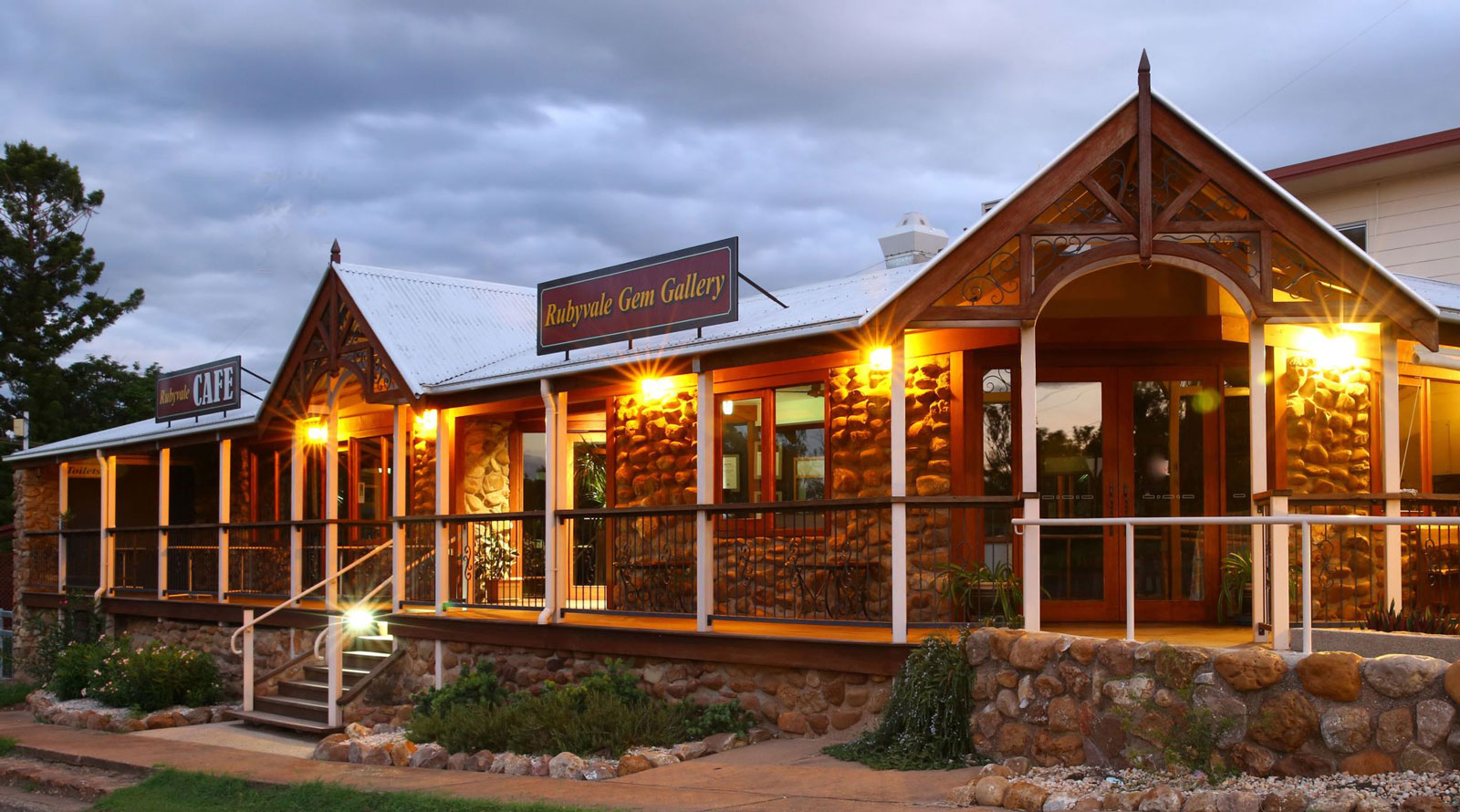 Timeline
1974
1974
Peter started out digging from the surface along Policeman's Ck and Russian Gully, while living in a tent and eating home grown veggies and roo meat. "The digging was hard work in those days, we even put down our own shafts, no drilling rigs around like we have here now. But the prices were high so if we worked hard we could get good money for the sapphires we dug up."
1980
1980
Peter meets Eileen. Together they begin travelling to gem shows and markets as well as selling sapphires from their house.
1982
The movie "Buddies" is made in Rubyvale and both Peter and Eileen are hired as extras along with many of the locals.
1987
1991
1991
Peter begins writing a column for the local newspaper called "Nose to the Grindstone" all about how to cut sapphires.
2007
2009
2009
Rubyvale Gem Gallery is named by RACQ as one of the 150 Must-Do's in Queensland Campaign.
2010